Creo Parametric provides access to a more extensive and efficient product designing environment based on PTC global resources and success secrets accumulated for decades.

Using Creo Parametric and the expanded modules, it supports 2D CAD, 3D CAD, Parametric and direct modeling, so it can create, analyze, confirm, and share the design downstream. Actively try out the innovative features related to additive manufacturing, model-based definition, and smart connected design. Also, reuse the existing CAD data to easily build an AR platform.

Creo Parametric with the most powerful 3D product design tool set and the new product design features for the future will help you reach your fullest productivity. Design smarter for today and for the future.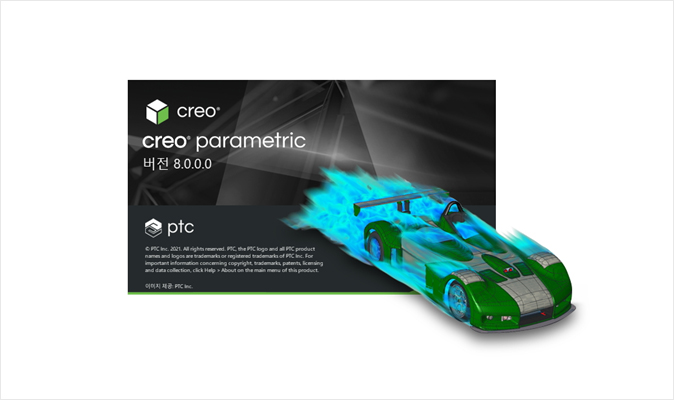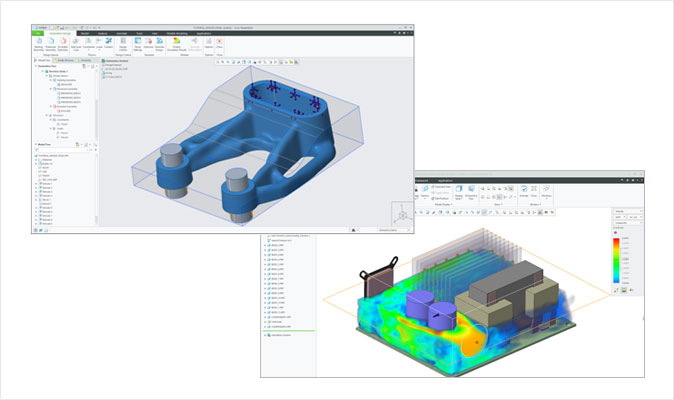 1Features
3D solid modeling
Powerful assembly modeling
Detailed documents including 2D and 3D drawings
Technical surface work
Freestyle surface work
Sheet metal modeling
Welding modeling and structural framework design
Analyzing features
Graphic features and integrated design animation
Design for additive manufacturing
Data exchange
Data work other than imported Creo
Integrated NC features
Perfect library including parts, pitchers, and tools
Render Studio
2Benefits
More efficient and flexible 3D design details to enhance productivity
Creates 3D models for parts or assembly fast and easily
Exclusive tool sets for large-sized assembly work
Inclusive surfacing to improve the aesthetic elements of design
Instant access to the parts library containing screws, bolts, nuts, and washers
Generative Design: Optimize development of product design using A.I. during the design process
Comprehensive Additive Manufacturing : Improved probabilistic lattice support and able to identify and track footnote type edge
Multi Body Modeling : Effective implementation of separated, bordered, overlapping geometry
Support GD&T Advisor for assembly
Inseparable Assemblies for parts purchase – Creates a single file for multi-component assembly
Design Item group that shows body and quilt listed at the top of model tree